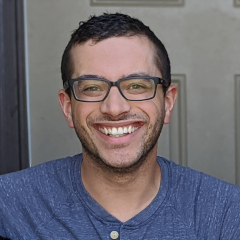 Hi, I'm Chris Culy.
I am a follower of Jesus Christ—a sinner saved by the grace of God.
I am a part of Redemption Church in Lee's Summit, MO, where I work remotely as a software developer for Faithlife.
I enjoy spending time with my wife and children, art, game development, woodworking, and music.
Feel free to contact me at chris@chrisculy.com.